Our Contact Information is at the bottom of every page.
Join the AWC        2016-17 Board Members     What We Do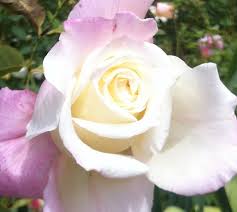 The Alachua Woman's Club was founded in 1912 as the Improvement Club to help "improve" the local school    –   and the schools are still our number one mission! 

 AWC awards a full, two year scholarship to Santa Fe College every year to a girl graduating from Santa Fe High School. We also operate the first Food 4 Kids program in Alachua, providing food for hungry children at Alachua Elementary School.  Each holiday season we donate funds to the two Elementary Schools to help provide toys and clothes for children that are in need.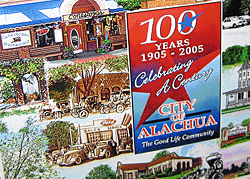 The Clubhouse is the center of friendship for the women of the Alachua area.  The benefits of friendship are many:  relief from isolation, support in times of crisis, laughter lowers stress and blood pressure, and  is an opportunity for involvement in our community.
The Clubhouse is the site for the Homecoming Dance as well as other Santa Fe High School group events and meetings. In fact, any Alachua or High Springs school group can use the Clubhouse for a small donation.  The AWC Clubhouse is available to other parties for a rental fee.  Please see our rental page. We plan club events to be held usually once a month for our member's enjoyment. All women are invited to join our group and dues are only $50 per year.
Club Flower White Maman Cochet Rose – Club Colors White and Green – Club Motto Improvement – Established 1912 – Incorporated 1927 – Clubhouse Built 1938
"Keep us, O God from pettiness:  let us be large in thoughts, in word and in deed.  Let us be done with faultfinding and leave off self-seeking.  May we put away all pretense, and meet each other face to face.  Without self-pity and without prejudice, may we never be hasty in judgment and always be gentle.  Teach us to put into action our better impulses, straightforward and unafraid.  Grant that we may realize it is the little things that create differences, that in the big things of life we are at one.  And may we strive to touch and to know the great common human heart of us all, and of Lord God, let us forget not to be kind."
Mary Stewart